Lutra-Lutra (common otter) - Henley Whalers' first boat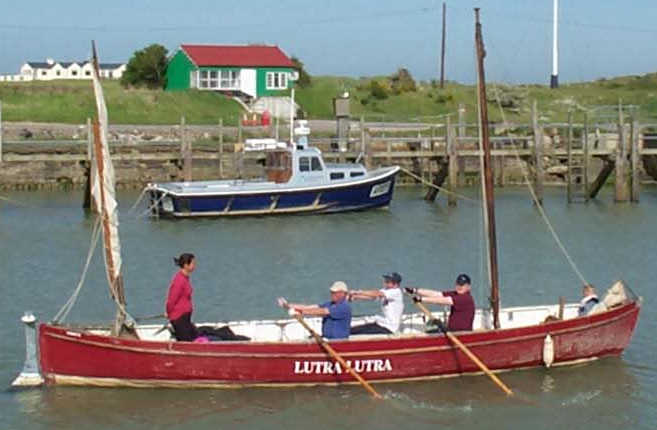 Thanks to Eric Zon for this picture. He owned Lutra-Lutra after Henley Whalers, and later sold her to a club in Ijmuiden Holland who have been doing her up over the last few years.
Picture of Molly by JM
Seen, unusually with mainsail but no gib, being rowed when becalmed, probably on Loch Ness. This one is courtesy of John Macphearson. His Caledonia gallery is linked from ours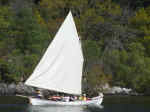 Molly "Fastest Whaler" award at Eddystone Challenge.
Bad weather forced the organisers to run the race up the Tamar and back, but we all agreed it was an excellent day out, and still a great challenge, with no shortage of exciting moments.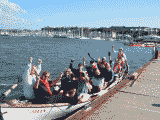 Click to enlarge
Sunday brought slightly lower winds, allowing a thrilling sail around the breakwater, with s.o.g. 9.8Kts.
Click to enlarge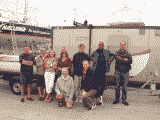 Here we are with Saturday's trophy.